Single Site Study
The Single Site Study examines demographic, market and competition data within three fixed ranges from your location. Depending on population density, our analysis is comprised of three different drive times which are intended to represent the immediate area, likely patients and larger market. The goal of the Site Study is to analyze a single property's patient base and nearby competing offices.
The Single Site Study is our most detailed report and perfectly suits the final stages of a property search. In addition to manual phone verification of each competing office, a thorough search for their online presence is conducted – including website, organic traffic, paid traffic and keyword analysis.
Order Your Report
* Along with your order, we will be happy to provide a free 30 minute consultation with one of our professionals.
---
Need Help? Contact Us at (888) 715-1044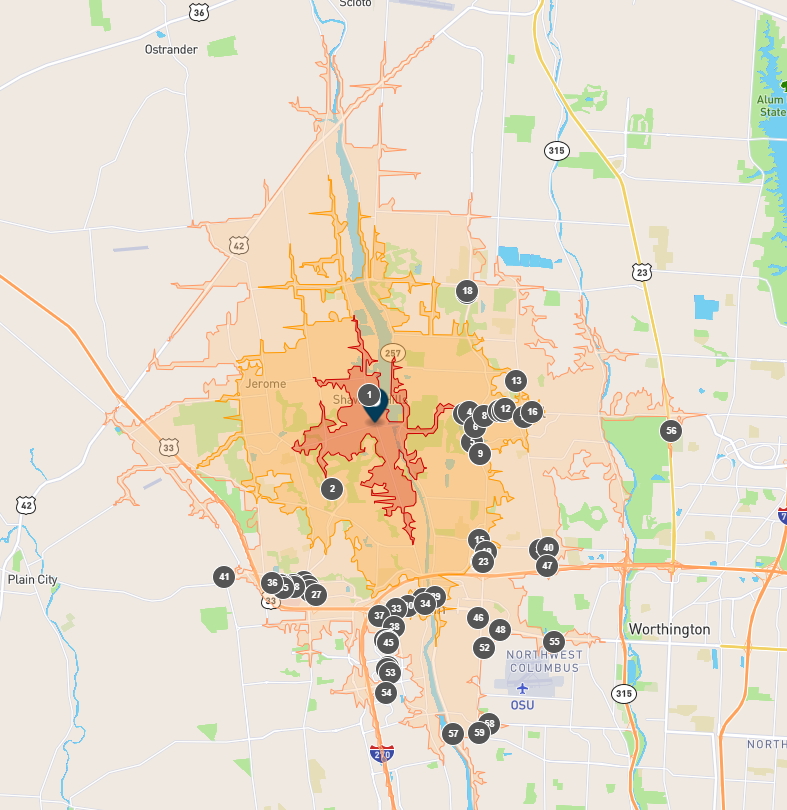 We identify the competition
on each site study.