Buying a Dental Practice Shouldn't Be This Hard
March 28, 2022
by Kevin Klingshirn
You've got money. Someone else has a practice that they want to sell. Yet, for whatever reason, deals just aren't working out. We've heard this to be the case from so many of you that we created a new centralized resource to find both listed and off-market practices.
One Clean Source For Practice Listings
Practice brokers play a key role in the industry. But they (understandably) will only tell you about the listings that they represent and that will ultimately earn them a commission. But what if instead of constantly checking in with every single broker in your area, you could simply check a website for relevant listings? Now you can. With listed practices in Practice Finder, search by location, specialty, price, date that the listing was found and number of operatories.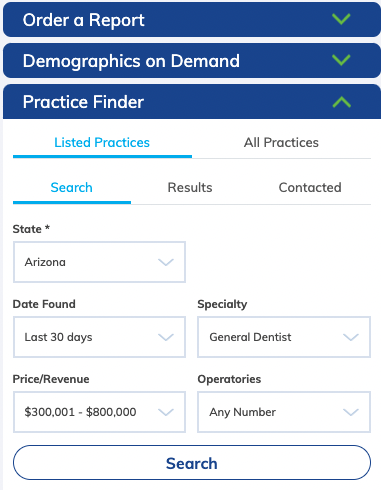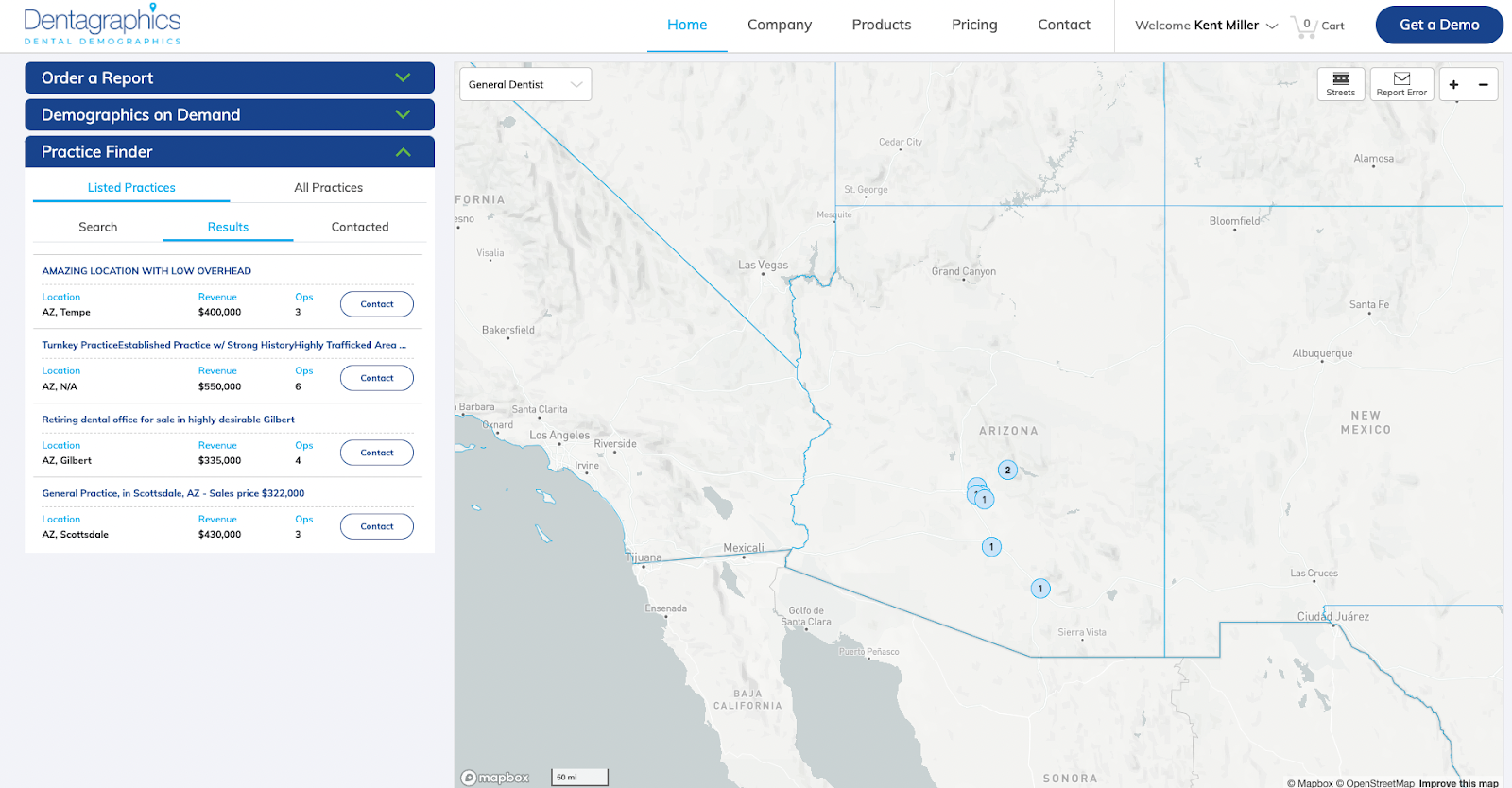 Off-Market Practices Just Became A Lot More Accessible
But we didn't just stop at practices that have already been listed. Our Practice Finder tool used to just show you unlisted practices meeting your geographic and demographic search criteria but left you to get in touch with the practices. Now, with Handwritten by Dentagraphics, you can introduce yourself as the perfect buyer to any practice of interest. Simply enter the area that you're interested in, filter for market conditions like income and competition and then write a custom message. We will then send a handwritten letter to each of the practices that you selected. Don't worry, we don't use cheesy handwriting fonts - these are actually handwritten cards! At only $2 per letter, there's never been a more affordable or efficient way to get a leg up on the buying competition.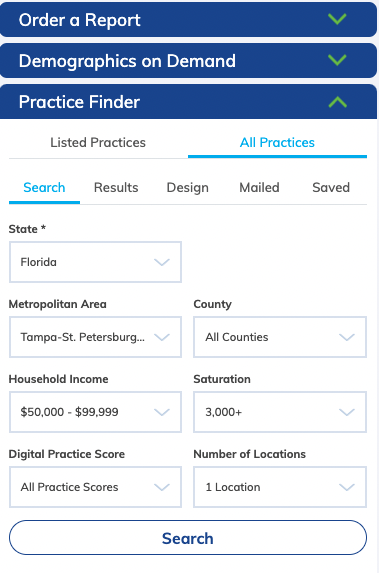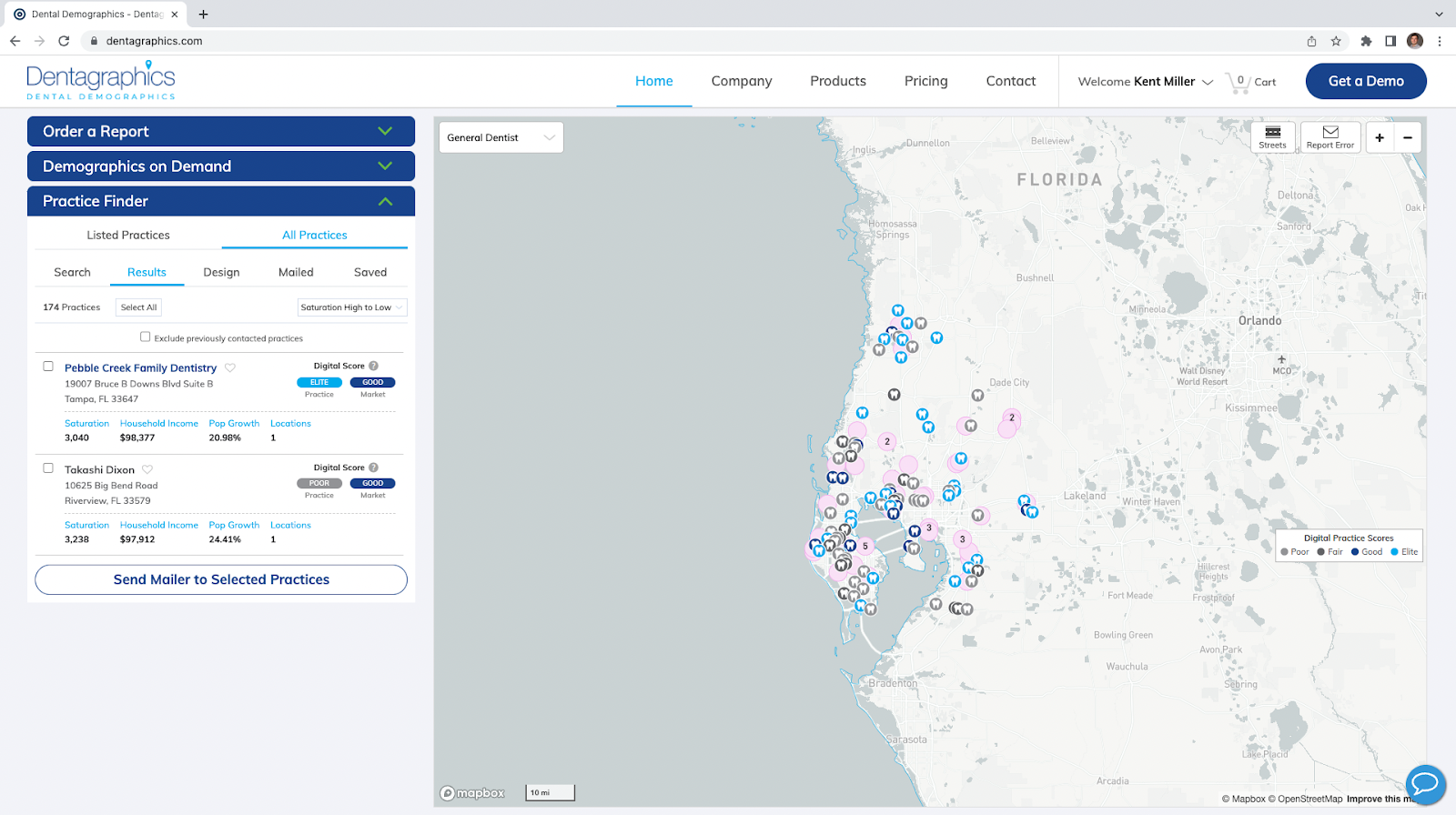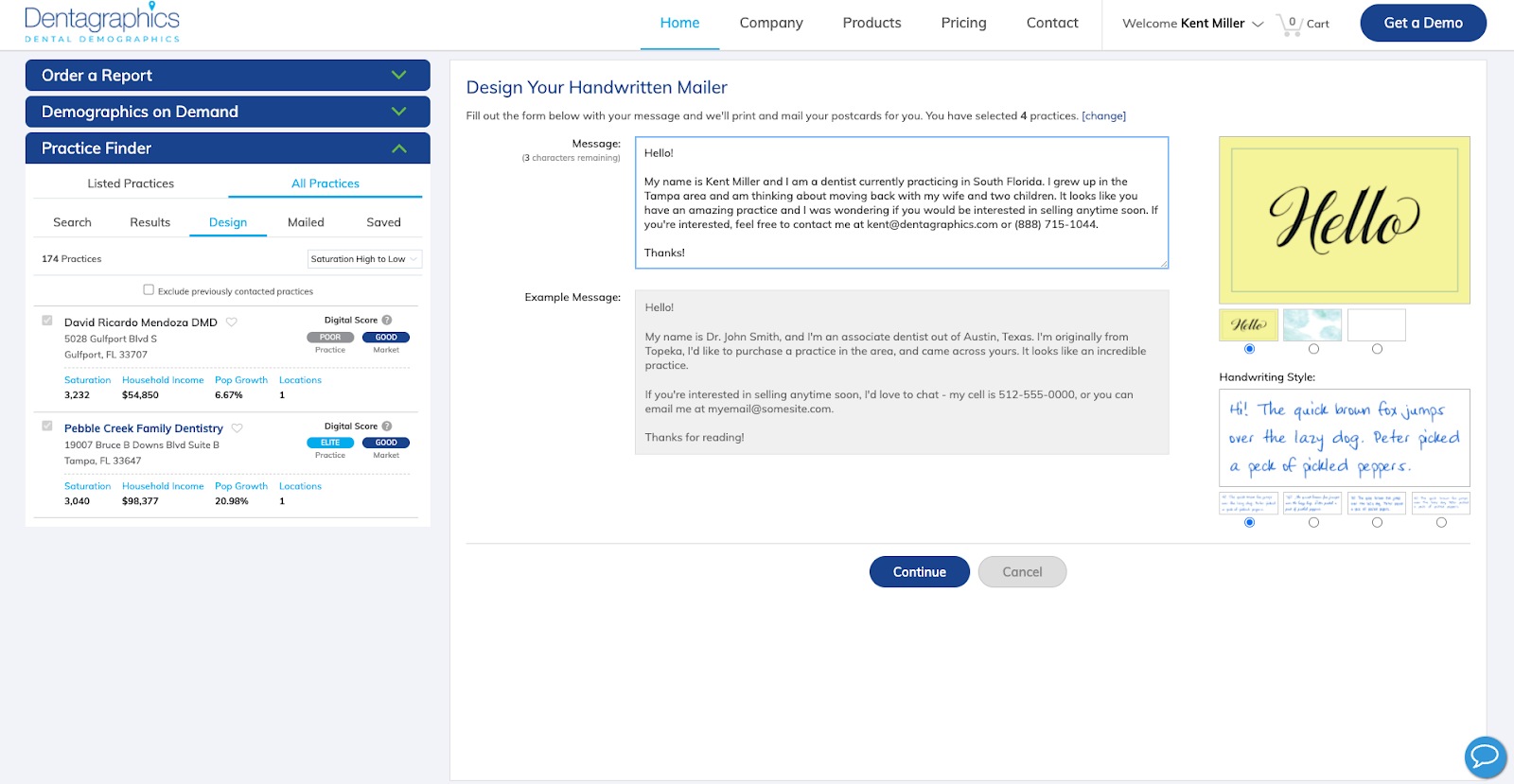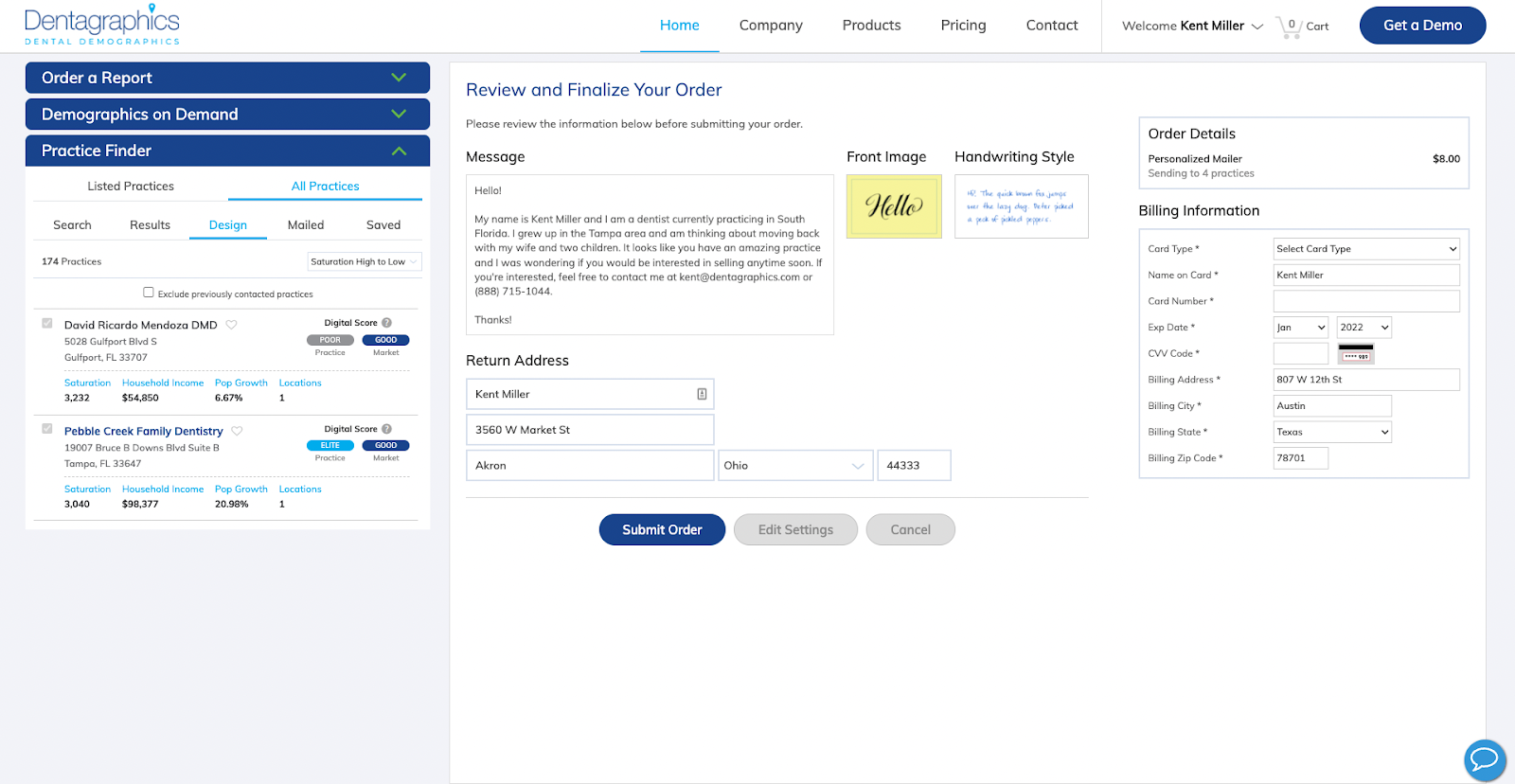 As you are writing your message out, keep in mind that a seller is likely to be influenced by a few factors:
What you are willing to pay. More money, fewer problems for a seller. We don't recommend spending a lot of time on this in your mailer since space is at a premium and you don't know the specifics of their practice yet.
Who you are and how you fit with their vision and legacy. Sellers have spent many years building relationships and want to be able to see their former patients at the grocery store without being uncomfortable. Over the years, we have encountered many situations where the seller chose a lower bid due to the buyer being a better fit with their vision.
When you contact them. The first buyer to contact a seller when they are ready is the first one to have the opportunity to form a relationship with the seller, conduct due diligence and make an offer. Be sure to include both your phone number and email address so that you are easily reachable.
If you haven't heard of this approach before, handwritten letters have been a favorite strategy of aspiring buyers for years as a workaround from the traditional brokerage route. While the process required lots of time and effort, it really increased the odds of finding the needle in the haystack. We hope that Handwritten by Dentagraphics makes this process easier, faster and cheaper for you. Remember, it just takes one letter to the right practice to make your ownership dreams become reality.
Related Articles