Conversation with a Cirrus Lease Consultant
February 21, 2020
by Kevin Klingshirn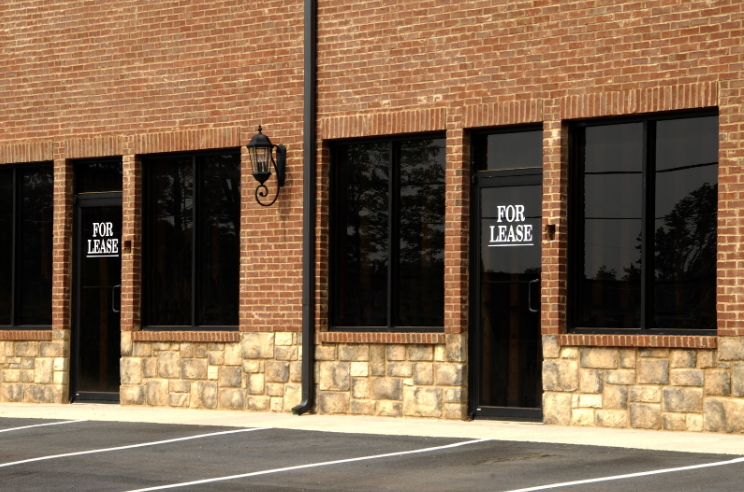 In our last blog, we covered the benefits of hiring a dental-specific commercial real estate agent. There's no question that a dental-specific real estate agent can provide tremendous value. However, not everyone uses one.
Let's say you've found that perfect location for your next dental office, and you're ready to commit. Next thing you know, the landlord throws a fat, intimidating lease agreement onto the table for you to sign. Who should you call now? The answer - a Lease Consultant. Specifically, a lease consultant specializing in healthcare leases.
We talked with Eric Pook, Manager - Healthcare Leasing at Carr Consulting Group, to learn more about the the value of hiring a healthcare-specific Lease Consultant onto your team as you finalize the terms of your location.
What is Cirrus Consulting Group and what do you do?
Cirrus is the pre-eminent Health Care Tenant Representative Firm in North America. We help doctors analyze and review their existing leases, negotiate letters of intent (LOI's), Offers to Lease (OTL) and leases, and we create leases for doctors who own their own space.
When did you start?
Cirrus was founded in 1994 by Doctors for Doctors because professionals were graduating from Dental / Medical / Veterinary School without any formal business training and lacked the necessary skills to represent themselves within the landlord community.
How many doctors do you help per year?
We are in contact with about 100 practices per day (across North America) through our analyses and review consulting group, lease negotiation representation, or AGD Certified Seminar and Webinar Courses.
How are you different from a real estate agent/broker?
Cirrus is not a broker and differs in many ways:
1. Cirrus does not collect any commissions from the landlord.
2. We are location agnostic. In other words - we want to find you the best deal for your best long-term location.
3. We are paid exclusively by you and will always advise you to walk from the deal if it is detrimental to your business.
Will Cirrus work with a Doctor who already has a real estate agent?
Yes, absolutely. There is no conflict, we are added to your professional negotiation team and the agent benefits fully from the landlord's brokerage commission arrangement.
What are the most common mistakes you see Dentists make in leases?
Paying too much: Dentists fail to get proper representation when they start or negotiate their lease to help dramatically decrease their occupancy costs over the term of the lease.
Personal Guarantees: Doctors should avoid unconditional personal guarantees whenever possible.
Surrender Liability: Surrender liability arises from requirements to return the space to pre-dental condition when the lease terminates.
Restrictions on the Dentist's right to assign the lease to a new Doctor upon the sale of the practice: In many cases, the lease lets the Landlord terminate the lease when the Doctor (the tenant) sells the practice and asks to transfer (assign) the lease. In some cases the Landlord can either terminate the lease or ask for a portion of the profits from the sale of the practice.
Relocation Right: The landlord has the ability to relocate the practice with as little as 30 days notice with no obligation to pay for moving and relocation costs.
Not enough term or transferrable options to extend: Without a long-term lease and options to extend, the doctor cannot plan for the long term.
How have you helped Dentists with their leases?
Highlighting the importance of the Critical Dates: Many Doctors who reach out to us are unaware of when their lease expires or when they must submit written notice to exercise options to extend it.
Preparing for negotiations: Often, Doctors attempt to start and engage in direct negotiations with their landlord, without any knowledge of the local rent rates, vacancy rates, issues within the lease, or a strategy on what is critical to the tenant with respect to the desired outcome.
If a doctor wants to purchase a piece of real estate, can you help them?
Yes, a carefully constructed dental specific lease agreement is critical for all doctors who want to own their own building. Further, we have been advising our clients for years on how best to structure the ownership of the two assets (the practice and the real estate). A well structured "Arms Length Lease" is essential for owner operated commercial real estate/dental practice where both assets are owned by the doctor.
What is the average tenant improvement (TI) reimbursement, and how does that vary market to market?
There is no average! You don't get what you deserve, you get what you negotiate! In certain instances, we do not want the inducement. For example, if the landlord is providing a tenant inducement, but increases the base rent by 12% per year, is it a good idea to take it? Absolutely not. Be careful with TI reimbursements, it's not free money. Our approach has always been to ensure we carefully dimension all landlord inducements (i.e., tenant improvements, rent abatements, fixturing periods, etc.); with the desired end goal of ensuring the lease and financial package is right for our client, with each file containing a specific strategy.
What advantages does a lease consultant from Cirrus have vs. an attorney who has experience reviewing the leases of small businesses?
Health Care Specific Experience. Our team has negotiated over 12,000 dental specific leases across North America. Further, our lease negotiators are fully supported by our own in-house legal counsel.
We are the unrivaled specialists in our space. The unique needs of the Dentist / Doctor / Veterinarian are completely different from the local small business (nail salon / barber shop, etc.). Simply put, what we do is hyper specialized. Any "dental leasing expert" needs to have an acute understanding of how dentistry works and what the ideal lease should look like.
Scope of services: We negotiate the financial as well as the business terms of the lease. In other cases, it would be necessary to hire a broker in addition to a local lawyer to review a lease. A typical broker just focuses on the basic financials (base rent, tenant improvement, etc.), while the lawyer focuses on the high-level general business concerns.
How much do your services cost, and what can you save doctors?
Our services vary depending on the scope of work that is offered. Upon dimensioning the project scope, we will present our client with a scope of work at a fixed fee. Our clients have told us for years how much they appreciate the fixed fee, so that there are no surprises or continually escalating project costs. With a fixed fee, we do not track time; our mission and objective is to produce the best possible lease for the client.
And who can we have our clients contact if they are interested in learning more about your services?
The best way to reach us is at [email protected] or www.cirrusconsultinggroup.com or 1-866-749-9075 X3255

Related Articles